The Requirements
To be a strong fit for the Deputy Opinions Editor role, you will need:
A bachelor's degree in journalism, communications or a related field, or the equivalent experience
A minimum of two to three years of journalism experience
Experience with search engine optimization practices
Mastery of social media and digital interaction; experience using social media to promote content is a plus
Excellent writing and editing skills and a solid understanding of journalistic ethics
Experience posting online content; basic HTML or equivalent web language is a plus
The capability of capitalizing on high-value political topics that will build and engage an audience and motivate interaction
An understanding of the methods and tools used to deliver content across multiple digital platforms
Experience with blogging software such as Moveable Type, Storify, TypePad, and/or WordPress is a strong advantage Quick question for you - click here
The drive to stay abreast of industry advances and proactively consider new methods of reaching audiences
Intellectual curiosity and the desire to follow and analyze politics
The ability to converse in policy, politics and economics
The ability to work independently under deadline pressure and prioritize tasks appropriately
Creativity and the ability to partner with the Opinions Editor, acting as his right hand
Five or six great clips showcasing your abilities Quick question for you - click here
In addition to these requirements you should be willing to go out in the field to cover stories on occasion, especially during campaign seasons. On rare occasions you could be required to travel statewide.
The Role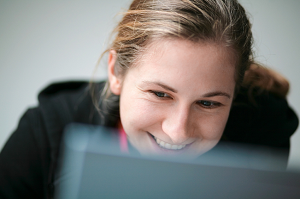 As Deputy Opinions Editor you will report to and partner with the Editorial and Opinions Editor and join a newly created three person team tasked with developing and delivering editorials that will get the online community talking, debating and posting their opinions. Your responsibilities will include contributing to the daily political blog and three weekly editorials, assisting with the weekly column and on rare occasions, during campaign cycles, for example, going out in the field to cover events to be discussed on the editorial page.
While you will have plenty of opportunities to contribute to the content, approximately 60% of your role will be operational. You'll post political cartoons, images, video and content to the PennLive website and leverage your social media expertise to generate excitement around the editorials.
Specifically you will:
Edit, post, and update content to the PennLive website
Provide opinion and invite debate on topical news Quick question for you - click here
Gather information and write journalistically-sound news elements for use in all media platforms, existing and future, that is timely and topical, well-sourced and contextually correct
Employ all techniques for effective blogging across platforms, including but not limited to:

Frequent, incremental posting throughout the day
Story aggregation and topical link-posting
Monitoring and engaging in reader comment streams on website impact pages
Elevating comments into new posts when appropriate

Interact on social media platforms, with story shares, op-eds,and the promotion of editorials, blogs and other content
Understand and employ the means for monitoring audience interest and competitors' posting on your topic, including setting up Google alerts, Twitter and RSS feeds
Brainstorm and drive ideas for editorials
Note: this description is intended to give you a general overview of the position and is not an exhaustive listing of duties and responsibilities.
Keys to Success
By now you understand the nuts, bolts, and hard qualifications for the role, but this is a unique position requiring an intelligent, intellectually-curious and strong-minded person who can step beyond the basics. PA Media Group is building a team to drive news on the cutting-edge of digital journalism, and that edge is even sharper on the editorial pages. We're setting a strong tone but also leveraging humor, music, and video to create compelling blogs and build interactive editorial pages that would never be possible in print. To better illustrate, meet John Micek, the Opinions Editor and supervisor to the Deputy Opinions Editor.
Op-ed by John L. Micek
This link will direct you away from this page so be sure to return to submit your resume.
Additional key success traits include:
Fearlessness -- you should be willing to take chances, throw out new ideas, and approach the audience with an authoritative, but not aggressive voice.
A strong sense of humor -- topics can get heavy but it's important to relax, enjoy the process, and not take yourself too seriously.
The drive to learn -- you should have the ability and willingness to learn and develop your craft, always striving to push yourself to the next level.
The desire to succeed -- you should be deadline driven, goal oriented, and not easily knocked down.