The Requirements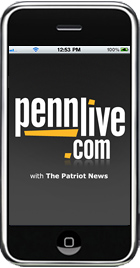 This assignment will cover public safety including crime and police activity, emergency management, some court cases and other public safety-related topics. It's a role that will require you to have the vision to recognize important stories, and the energy to react immediately, regardless of the time of day or night, capturing and posting the event. To be a strong fit for the Cops Reporter role, you will have:
A bachelor's degree in Journalism, Communications or a related field, or the equivalent experience
A minimum of one to two years of journalism experience with a proven ability in reporting and writing; experience reporting on public safety, courts, or news is preferred Quick question for you - click here
Proven experience building, maintaining and engaging an active audience
The ability to work independently under deadline pressure and prioritize tasks appropriately
A solid understanding of news writing, journalistic ethics and story structure
Experience with search engine optimization practices
Experience taking and editing photos and recording audio and video
Mastery of social media and digital interaction; experience using social media to source and promote content is a plus
Basic HTML or equivalent web language is a plus
Demonstrated capability in capitalizing on high-value topics by engaging audiences frequently and with urgency
An understanding of the methods and tools used to deliver content across a variety of platforms such as Moveable Type CMS, SCC Budgeting and Archiving System, smartphones, etc.
An understanding of the imperatives of multiple platforms including print, mobile, Internet, etc.
Proven ability to utilize a broad set of tools to tell stories and engage the audience
The drive to stay abreast of industry advances and proactively consider new methods of reaching audiences
A keen interest in the community, and a passion for the subject matter
A smartphone; other equipment will be supplied
The ability to work a flexible schedule that includes nights and/or weekends
The ability to speak Spanish is a plus
You will cover the Central Pennsylvania area, including Dauphin, Lebanon, Northern Lancaster, Cumberland, Perry and Northern York counties.
The Role
As a Cops Reporter, you will produce news stories on high-value topics about and around law enforcement, investigations, criminal trials, and public policy regarding policing. You'll listen to your scanner, be connected in the community as well as to public safety staff members, and always be ready to respond to what you hear. You'll know people in emergency management and understand plans and responses. It's crucial that you're adept at writing breaking news stories, but you should also be able to identify and cover non-emergency stories. You'll keep your finger on the pulse of the community and its concerns, stay up to the minute with information, and share news quickly, effectively and accurately.
On a daily basis you'll spend the majority of your time in the field, working independently, covering stories, taking pictures, shooting video, and posting. You'll be self-directed and motivated, and 100% dedicated to the digital platform. You will post your work to PennLive.com and mobile platforms in real-time, and interact with readers via social media. Because of the way digital media works, as you generate stories, it will be up to you to generate interest as well. For example, you might promote a story as breaking news on Twitter, jump into conversations on Facebook, employ tagging techniques (in line with regulatory standards), or create a blog. This is the future of news and we expect you to use every available tool and keep up with the technology as it evolves.
Specifically, you will:
Be aware of what's happening in the community, and listen to a police scanner to catch breaking news
Gather information and write journalistically sound news elements for use in all media platforms, existing and future; your work should be:
Learn and employ techniques for effective digital reporting across all platforms, including but not limited to:

Frequent, incremental posting throughout the day
Story aggregation and topical link-posting
Monitoring and engaging in reader-comment streams on PennLive.com and other platforms
Elevating comments into new posts when appropriate
Interacting on social-media platforms by using story shares and objective commentary to promote the news organization's content initiatives
Understanding and employing the means for monitoring audience interest and competitors' posting on your topic, including setting up Google alerts, Twitter and RSS feeds

Work independently and remotely, while maintaining operational communication with your editor and, when applicable, the production center
Have solid working knowledge of and the ability to use hardware, software and cloud-based equipment and systems for direct-to-web production and engagement, including but not limited to:

Taking photographs and short videos, and posting them to the web as well as uploading to any internal production systems
Using laptops and smartphones for remote web reporting
Using the Moveable Type content management system, and any future CMS

Understand our news organization's audience-traffic-tracking systems and analytical reports
Note: this description is intended to give you a general overview of the position and is not an exhaustive listing of duties and responsibilities.
Keys to Success
We are looking for a dynamic reporter who has strong skills with digital and social media, understands the public safety and court systems, crime trends, and is keenly aware of public opinion. You should be passionate about the topic – someone who enjoys listening to the scanner. Every reporter within PA Media Group practices watchdog journalism, and on this assignment, it is critical.

To excel in this role you should have a knack for identifying key stories, the ability to stay abreast of changes in the law as well as identify public safety trends. You'll have exceptional relationship-building abilities in order to develop a network of sources within the community and within the police departments. You'll collaborate with other news professionals throughout PA Media Group, interact with your audience, and promote interest in the story. Success will require the motivation to work in the field alone most of the time and take ownership of your work. We'll expect you to produce clean, solid copy, quickly and accurately, and post to multiple platforms daily.