The Requirements
To be a good fit for this opportunity you will have:
A bachelor's degree in Journalism, Graphic Design, Graphic Communications, Art or a related field, OR an equivalent combination of education and experience.
Solid newsroom experience as a Curator, Content Editor, Source Editor, or similar role.
A demonstrated ability to package news.
The ability to lead and supervise staff; supervisory and / or team leadership experience is strongly preferred.
Demonstrated news judgment that aligns with direction set by senior management.
Strong editing and proofing skills.
Working knowledge of online social networks (Facebook, LinkedIn, Twitter), blogs, wikis, and emerging communications technologies.
Knowledge of newspapers and other forms of print media.
The ability to develop and manage production timelines.
Knowledge of graphic design concepts and theories; experience with page layout / design is a strong plus.
Just as important as your experience and skills will be the following characteristics and competencies:
Strong creativity and the ability to see the possibilities and unique opportunities of a multimedia synergy.
A commitment to developing print products of exceptional quality.
The skill to mentor and lead by setting high standards of journalistic excellence, energy and purpose.
The skill to solve problems and make judgments autonomously.
Exceptional verbal and written communication skills.
Strong organizational skills and attention to detail.
The ability to thrive in a fast-moving and sometimes hectic environment where priorities can change rapidly.
The Role
Role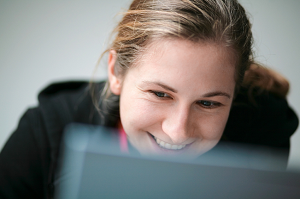 Reporting to the Director of Publications, you will assume a "player / coach" role in which you will supervise a small team of Curators in content selection, development, and budgeting of news stories to be published in The Patriot-News, Central PA Magazine and other print products.
Essentially, you and your team will leverage multiple
digital
sources to identify appropriate content and make informed decisions about which stories should go into
print.
This will include combing the wire services, PennLive.com, news publications, social media and other digital sources; reviewing overnight notes, and participating in conference calls with content group leaders.
A few of the stories you find can but run "as is," but for the most part the team will need to transform the content to be as strong as possible for the print platform; this may involve taking a four-paragraph story from the web and either making it more robust or paring it down. It may involve changing content from a narrative form to a different format. Often the team will add graphics, bullet points and other supporting content. The process requires a degree of creativity in order to ensure stories are as interesting and engaging as possible for print readers. In some cases you and your team will be involved in page layout and design.
You will collaborate with the Director and Managing Producers on the digital side, and leaders in Production and Presentation, working on content from national news, state and local events, political stories, human interest and more. Content selections will be made based on your trained judgment, strong background and history of success working in the newspaper industry. The search for content will continue throughout the day, and once copy is selected, you will ensure that it is reworked as necessary to meet our high quality standards.
More specifically, you will:
Manage workflow and story budgets on deadline, ensuring processes keep moving.
Discuss the development of illustrations, charts, maps and other graphics to augment stories.
Collaborate with Designers and Paginators in page creation.
Serve as a leader on the content team, including collaborating and sharing ideas and suggestions with editors and reporters in a positive and professional manner.
Assemble copy, graphics, photos, etc. for editorial packages.
And more.
You will work Tuesday to Saturday from 3 pm to 11 pm, but will need some flexibility as the workload can change.
Note: this description is intended to give you a general overview of the position and is not an exhaustive listing of duties and responsibilities.
Keys to Success
To excel in this role you will be an idea person, not only generating great ideas yourself, but also encouraging and cultivating creative thinking from your team and the others with whom you brainstorm. You'll also need to be nimble and flexible in moving among the various platforms -- you'll have a wide array of platforms with which to work and you'll need to leverage them all.

Just as important will be your interpersonal skills and ability to collaborate with and influence people in other areas. You'll need to be proactive about establishing your credibility and talent. As you lead the Curation team you'll need a focused approach to identifying the compelling stories and to ensuring the team responds in a timely manner but also delivers content that is consistently high in quality and the "engagement" factor. This means you'll need to be comfortable in a fast-paced environment, bringing high energy and the ability to juggle a LOT of balls at once.